Signage
Builder & Realtor Signage

Sign Specifications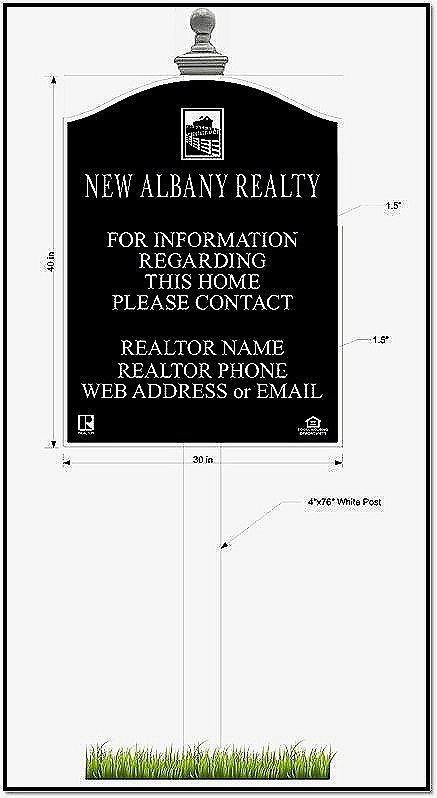 · Font Style: Times New Roman, Main Sign Panel: Size: 30" x 40", Substrate: ¾" MDO Board

· Edges & Back: Painted white, Riders (small panels): Size: 30" x 9", Substrate: ¾" MDO Board
· May have up to 2 riders, spacing to be 1" between main panel and first rider and 1" between first rider and second rider.
· Post w/Finial: Size: 4" x 96", Painted white
Vendors & Installation
Vendors are optional, but adherence to the specific sign standards is required.
Suggested Vendors
Key Blueprint
Melissa Query
614.228.3285
m.query@keycompanies.com
Instant Signs
Rob Rosati
614.267.7761
rob@instantsignsco.com
Ground Spike or Stake Installation
If a ground spike or stake is used for signage installation, the following requirements must be met:
It must be painted white to match the post.

The spike/stake must not be visible. It must be fully inserted into the ground.
If a sign is found to be improperly installed using one of these ground spikes or stakes, the Association will remedy the violation and invoice the builder a $25.00 service fee.